(Inside: Look. Father's Day is right around the corner. And this year, we're aiming for heart-felt, make dad's eyes leak kind of gifts. So I gathered up these 30 Personalized Father's Day Gifts Dad will LOVE Under $40–the Ultimate Father's Day Gift Guide for folks going for the dad-itchy-eye-syndrome…)
We've got this thing going, my hubby and I.
It's funny, but kind of weird.
We try, really hard, to get each other the "most touching" gift for Father's Day and Mother's Day, respectively, and see who can cause each other's eyes to leak.
So, while I was doing research for this year's tear-jerking gift, I came up with these 30 Personalized Father's Day Gifts Dad will LOVE Under $40.
This Father's Day Gift Guide is insanely sweet and awww–but still very manly and bear-fighting-with-bare-fists kind of tough.
(But if you're dude is into beer, this Beer Father's Day Gift Guide might be more suited, just sayin…)
I am so going to win this year.
No jokes, these 30 Personalized Father's Day Gifts are fan-freaking-tastic.
30 Personalized Father's Day Gifts Dad will LOVE Under $40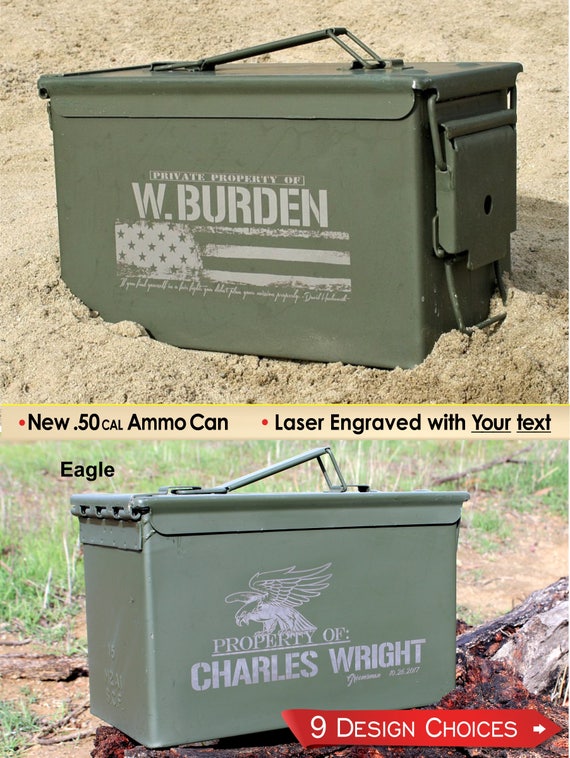 Personalized Dad Gift Ammo Box – Can you imagine the fun things he'll store?!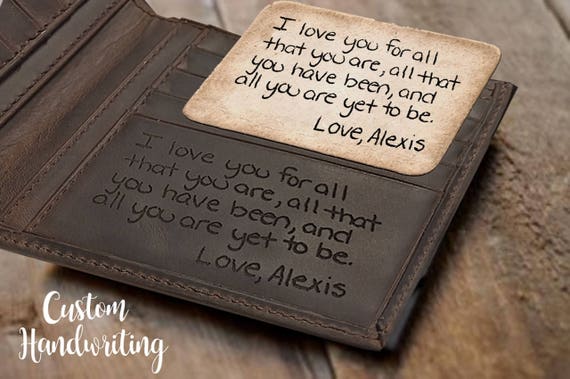 Hand-written engraved personalized wallet–can you imaging the awesome gift this becomes? Basically the coolest.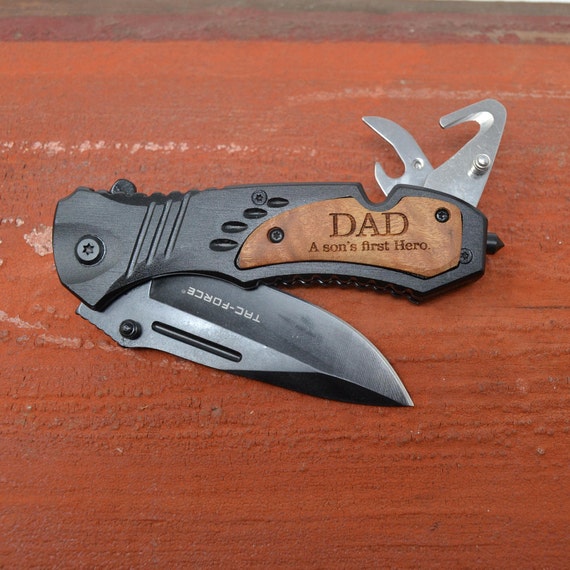 Personalized FREAKING KNIFE?! Oh, yeah. Dad will love this.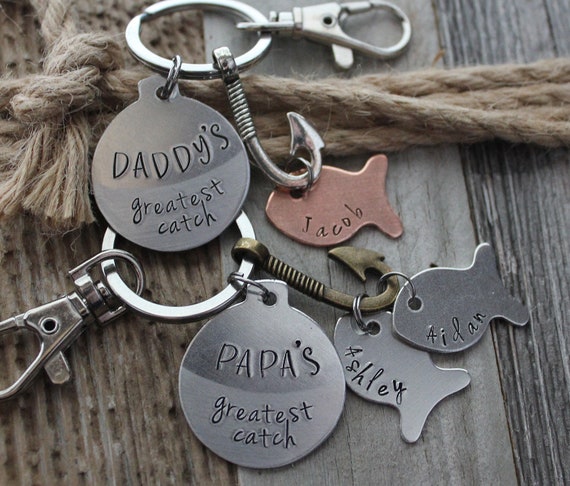 Awwww! It's a fish keychain set that is so adorable…my pops is so getting this for Father's Day, that's for sure.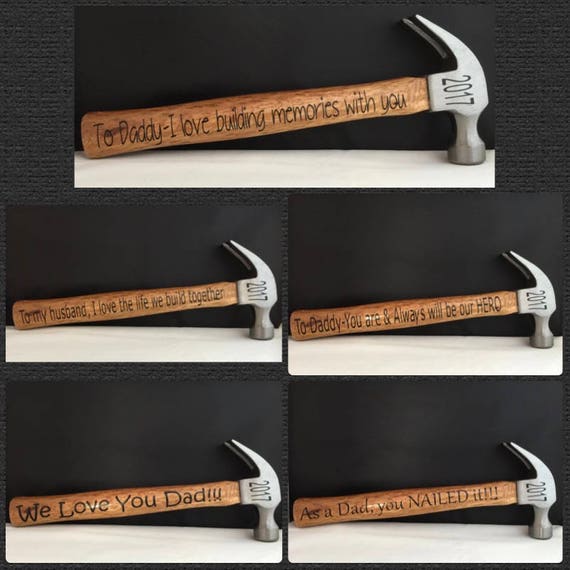 SO PERFECT for the DIY dad! He's going to love having this in the workshop–on the mantel in the mancave or even at work. Dude.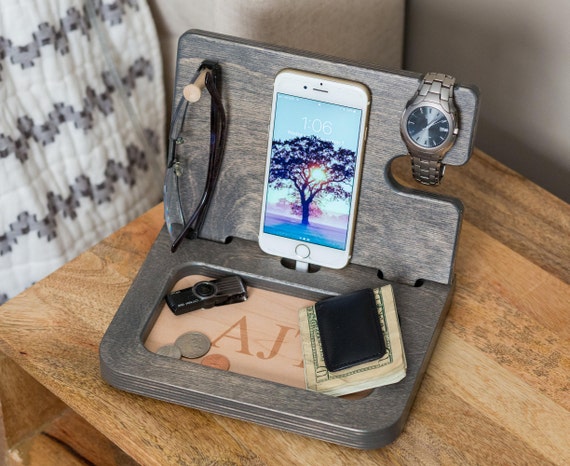 Um, I kinda want this personalized Father's Day valet–hello! Mother's Day is soon too…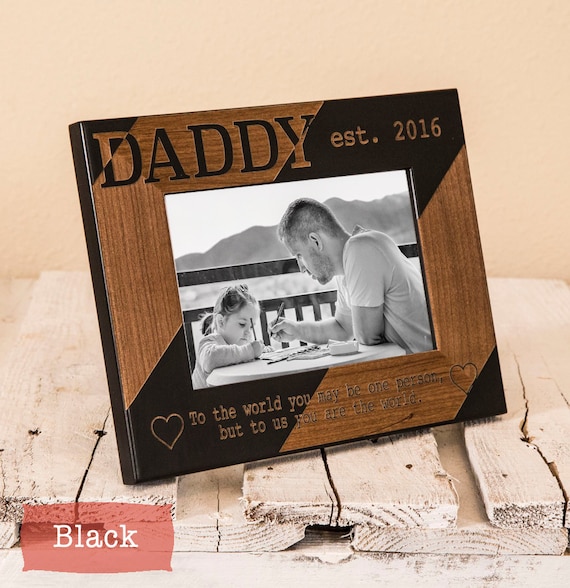 Wanna get dad a Father's Day gift that will make his eyes leak? This is the one.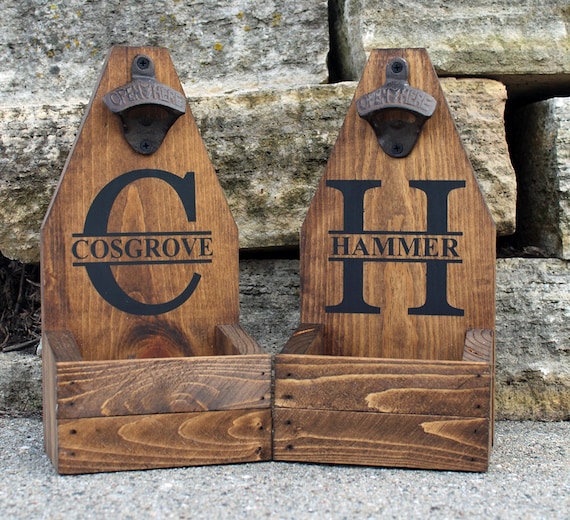 Look. Dads love the brew–even if its not the alcoholic variety. And this? Cool dads everywhere will be jealous.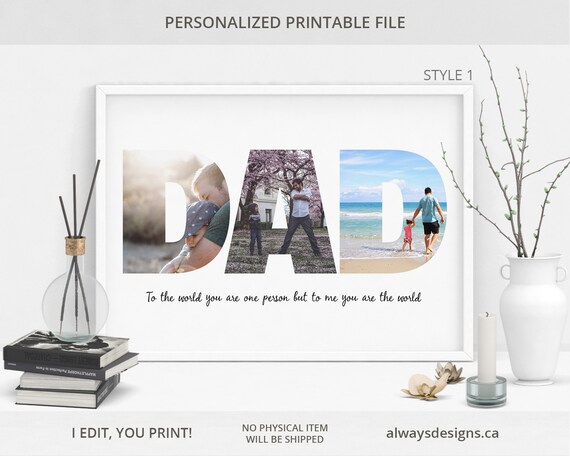 Seriously cool. Father's Day is going to totally make him smile this year.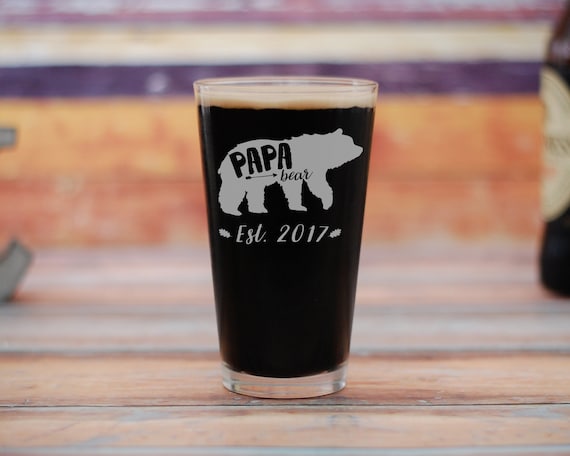 Every great papa bear needs a personalized Papa Bear Beer Glass.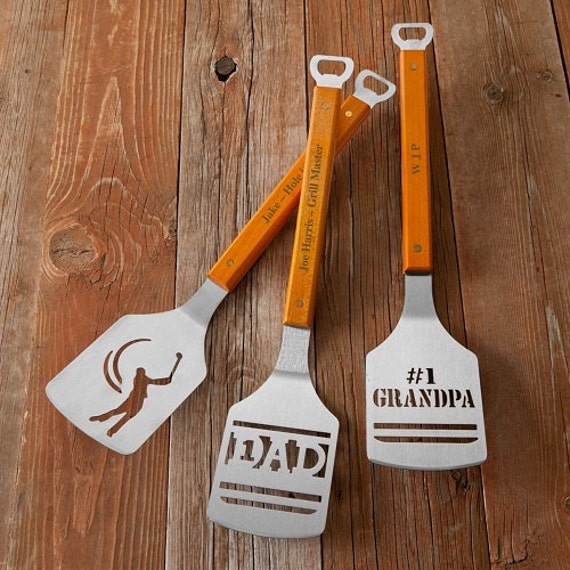 For all those grill-head dads, these personalized BBQ spatulas are the perfect flipping gift for Father's Day!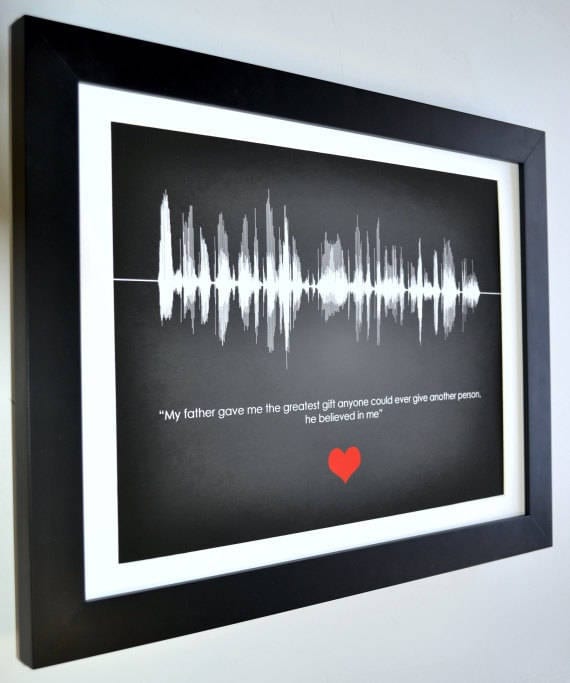 This is wild. It's a personalized printed message to dad–of your voice waves! This is so cool. I bet it gets those eyes leaking…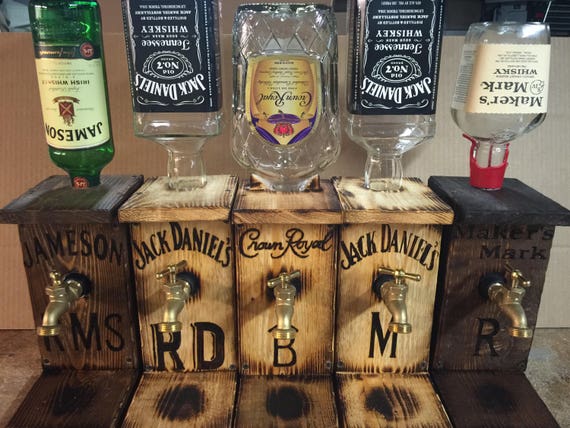 Looking for a lame personalized Father's Day gift? These personalized liquor dispensers are not that. Heh.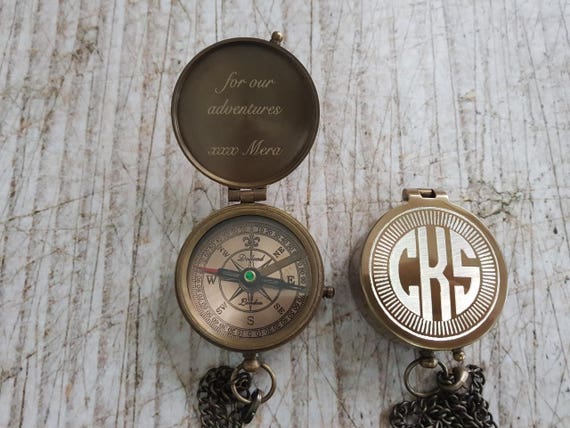 To keep dad from wandering and always knowing his way home when he does, this engraved compass is so awesome…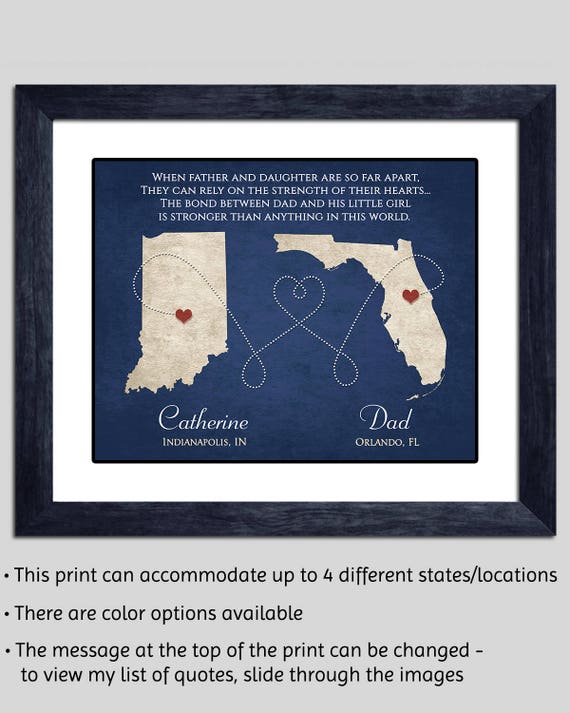 For Dads that are far, far away from their daughters, this is the perfect Father's Day gift–personalized to your states. So sweet.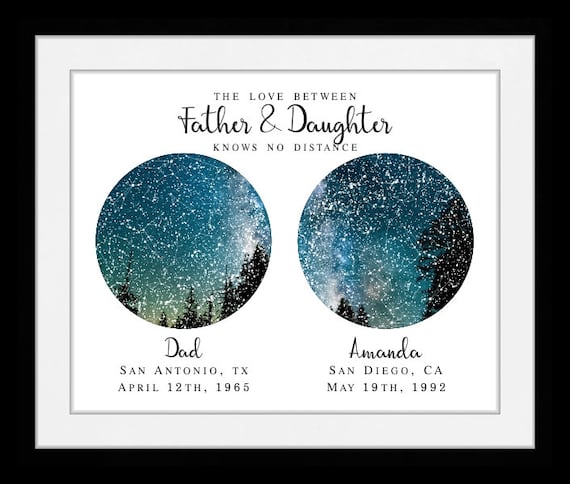 Another absolutely perfect gift to show that the love between dads and kiddos knows no distance–this star view print is absolutely stunning and the perfect gift for star-loving-dads.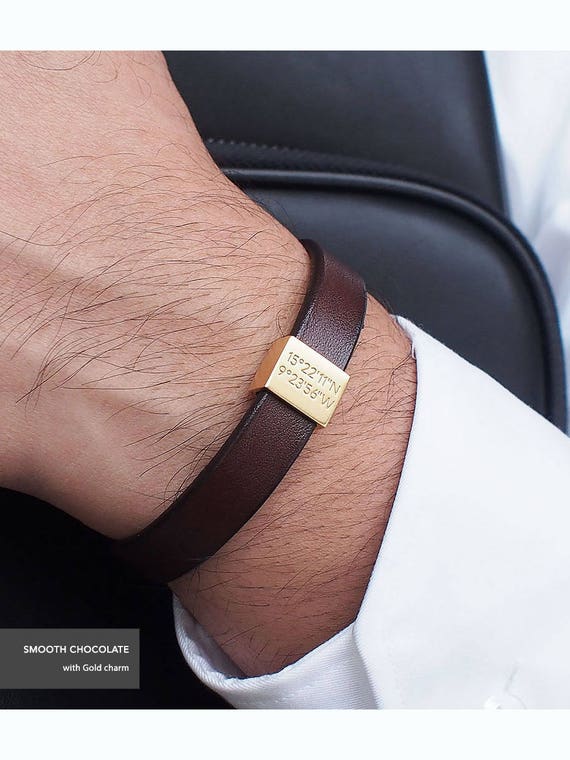 For the cool dad that wears the leather bracelet. So cool.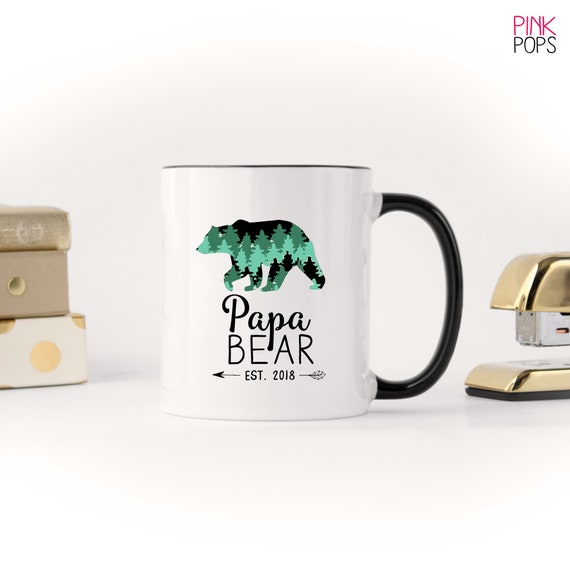 The ultimate gift for the coffee-loving papa. You know he'll love it.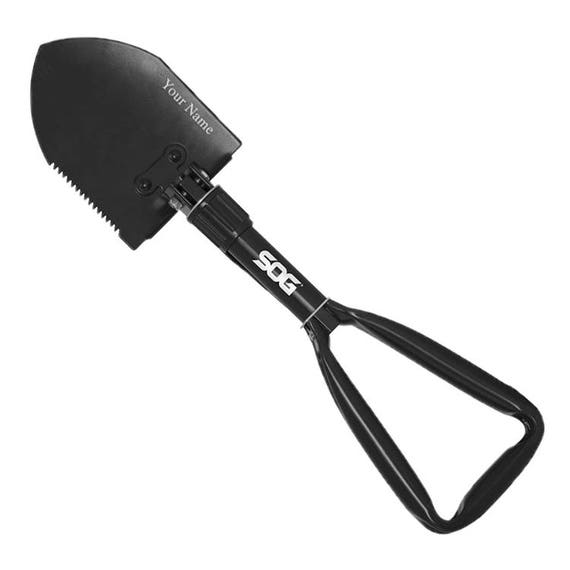 For the survivalist dad you know and love–this is the Father's Day gift he can put in his camping gear…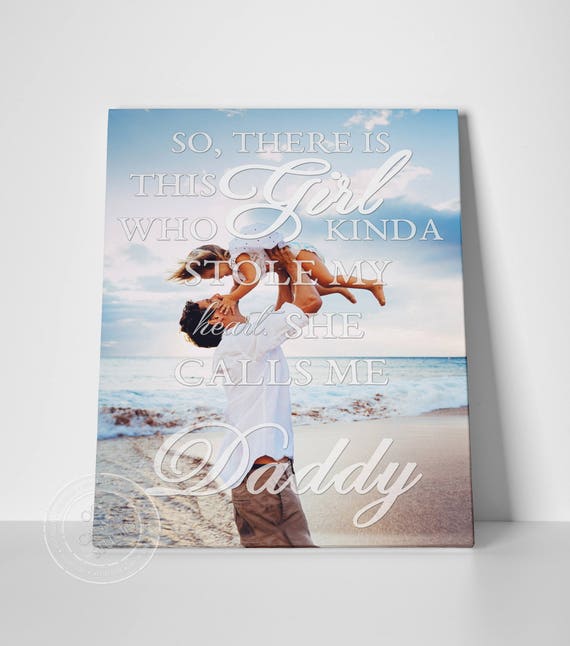 Awww…every daddy needs one of these photos…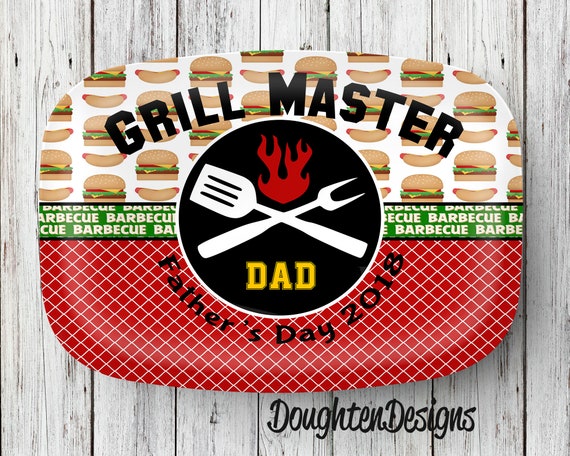 A personalized BBQ tray–the dad-of-the-year gift for 2018 for sure!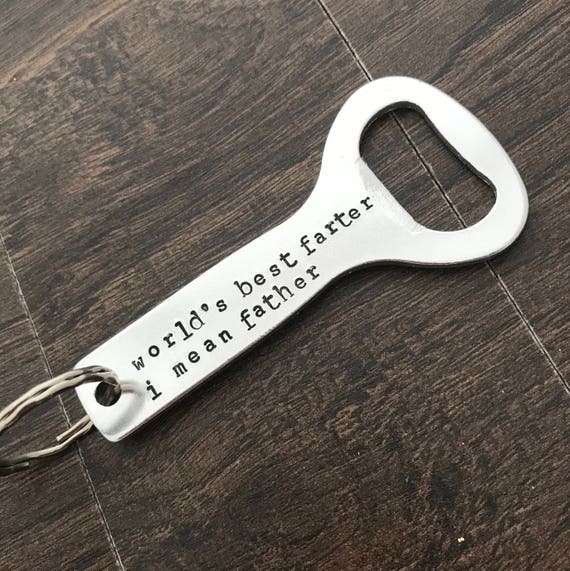 Dads. Fart jokes. Beer. Three things that have everything in common.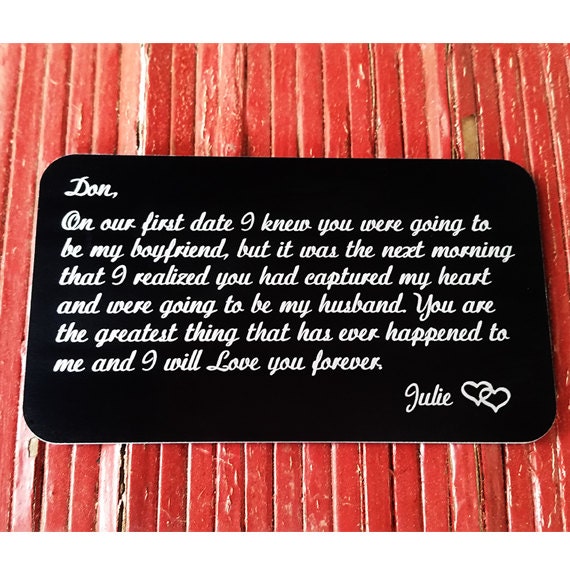 Um, just a little reminder in his wallet with this metal insert that you love him. That's all.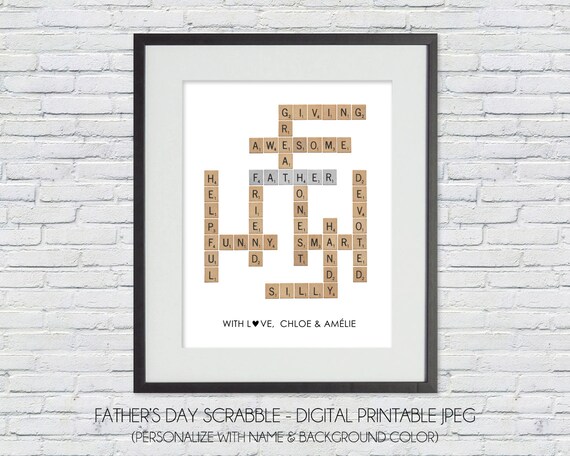 Whaaat?! It's the most nerderific scrabble, personalized awesomeness ever…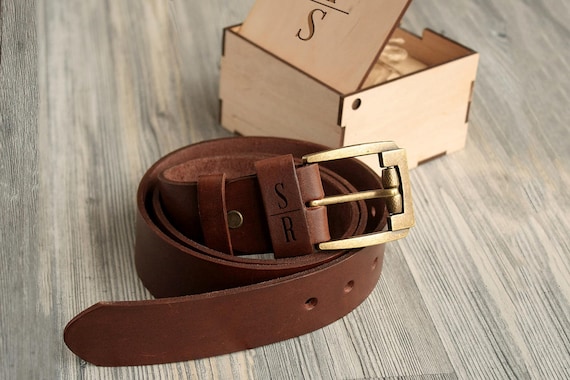 What dad doesn't need a personalized BELT?! Every dad ever needs this. DO EET!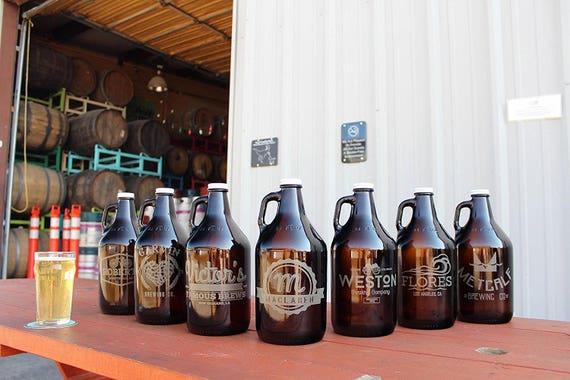 I think my old man needs a SET of these personalized growlers for Father's Day…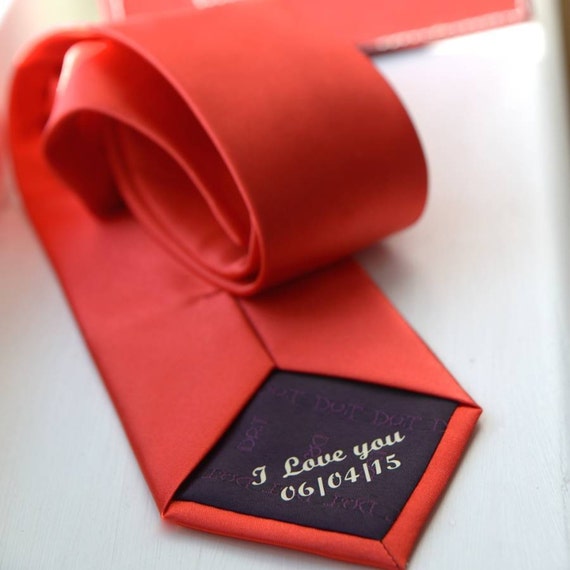 Dude. Hidden messages–best Dad's Day Gift EVER!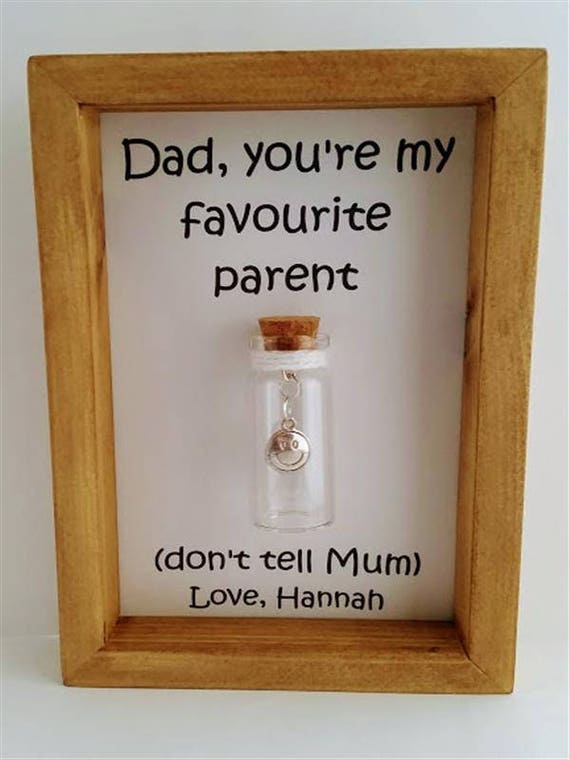 Hahahahaha! This is the best Father's Day gift ever!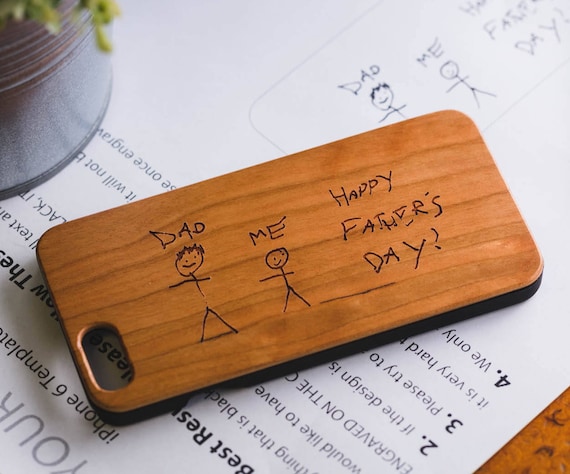 And the award for most adorable manly-man gift for Father's Day? The wooden personalized phone case with your kid's art on it.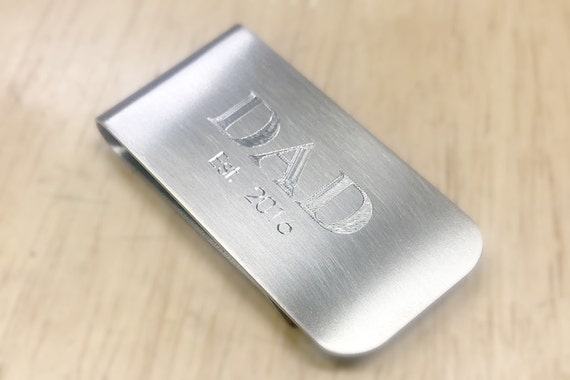 Lastly–the straight-up most useful gift that every dad needs–the money clip.
Alright. So?
What do you think?
Am I going to win???
Do these 30 Personalized Father's Day Gifts take the cake or what?!
Dude. I can't wait to see what he comes up with for Mother's Day this year, too.
It's going to be insane, I'm sure.
In the meantime, you just go ahead and pin these 30 Personalized Father's Day Gifts Dad will LOVE Under $40 that way you can find them a little closer to the mark, yeah?
30 Personalized Father's Day Gifts Dad will LOVE Under $40